Project Management CRM Software
Welcome to desidesign technologies! We are proud to present our cutting-edge Project Management CRM Software, designed to streamline and optimize your project management processes. With our software, you can effortlessly manage your projects, collaborate with your team, and exceed your business goals.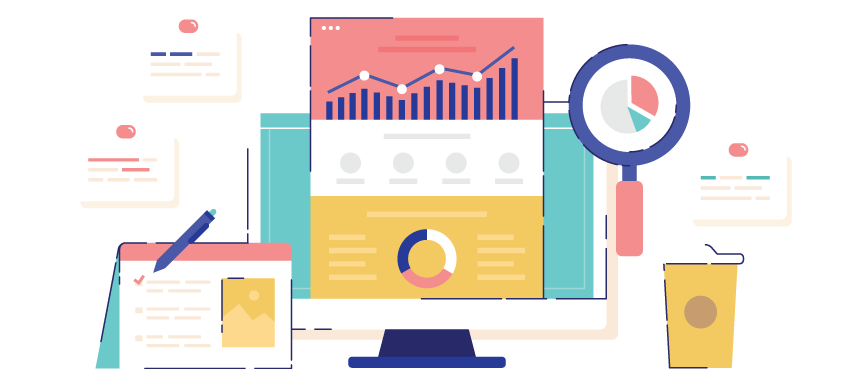 Key Features of Project Management CRM Software
Project Planning and Tracking: Our Project Management CRM Software provides a comprehensive set of tools to plan and track your projects effectively. Create project timelines, set milestones, allocate resources, and monitor progress in real-time. Visualize your project's critical path and identify potential bottlenecks to ensure timely delivery.
Task Management: Stay organized and ensure efficient task execution with our intuitive task management module. Assign tasks to team members, set priorities, and track their progress. Get notifications and reminders to stay on top of deadlines, and easily monitor task dependencies for seamless coordination.
Collaboration and Communication: Facilitate seamless collaboration within your team and with stakeholders using our integrated communication features. Share project updates, files, and documents in a centralized location. Engage in discussions, provide feedback, and maintain transparency throughout the project lifecycle.
Resource Management: Effectively manage your project resources, whether it's human resources, equipment, or materials. Our software allows you to allocate and optimize resources based on availability, skill sets, and project requirements. Ensure efficient resource utilization to maximize productivity and minimize project costs.
Client Relationship Management: Enhance your client interactions and nurture long-lasting relationships with our integrated CRM capabilities. Capture and store client information, track interactions, and manage sales pipelines seamlessly. Provide exceptional customer service by accessing client history, preferences, and communication records.
Reporting and Analytics: Make data-driven decisions with our powerful reporting and analytics tools. Generate customizable reports on project progress, team performance, resource allocation, and financials. Gain valuable insights into project profitability, identify areas for improvement, and track key performance indicators.
Integration and Scalability: Our Project Management CRM Software seamlessly integrates with popular third-party tools, such as accounting software, email clients, and document management systems. Scale your operations effortlessly as your business grows, with flexible customization options to adapt to your evolving needs.
Security and Data Protection: We prioritize the security of your data. Our software employs robust security measures to protect your sensitive information. Benefit from regular data backups, role-based access controls, and encryption protocols to ensure the confidentiality and integrity of your project data.
Take your project management to the next level with our comprehensive and feature-rich Project Management CRM Software. Experience enhanced efficiency, improved collaboration, and greater project success. Contact us today to schedule a demo and see how desidesign technologies can transform your project management processes.
Let Us Help You Launch Your Dream Project
In a variety of industries, we have collaborated with some
of the most creative companies and ideas in the world.