Customer Relationship Management (CRM)
Welcome to desidesign technologies! We are excited to introduce our state-of-the-art Customer Relationship Management (CRM) software, designed to help you build and maintain strong and profitable relationships with your customers. Our CRM solution empowers your business to deliver exceptional customer experiences, improve sales performance, and drive sustainable growth.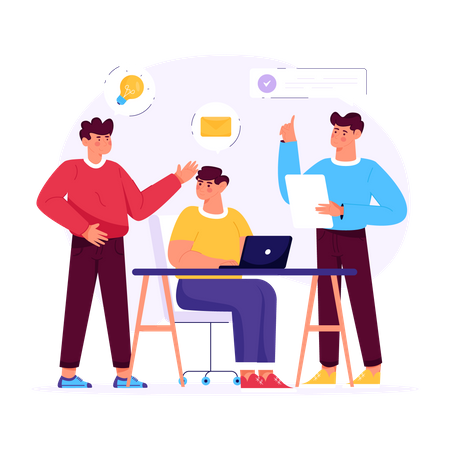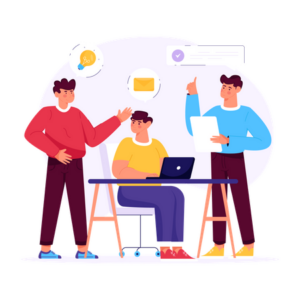 Key Features of customer relationship management
Contact and Lead Management: Efficiently manage your customer contacts and leads in a centralized database. Our CRM software allows you to capture and store vital customer information, including contact details, preferences, and communication history. Seamlessly track and nurture leads, ensuring no opportunity falls through the cracks.
Sales and Opportunity Management: Drive your sales team's productivity and performance with our intuitive sales and opportunity management features. Track and manage the entire sales process, from lead to closure. Gain insights into the sales pipeline, forecast revenue, and identify opportunities for upselling and cross-selling.
Customer Service and Support: Deliver exceptional customer service with our integrated customer support features. Track and manage customer inquiries, complaints, and requests, ensuring timely resolution and customer satisfaction. Provide personalized support by accessing customer history, preferences, and interaction records.
Task and Activity Tracking: Stay organized and stay on top of critical tasks and activities with our task and activity tracking module. Assign tasks to team members, set priorities, and monitor progress. Receive notifications and reminders to ensure timely follow-ups and proactive engagement with customers.
Reporting and Analytics: Make data-driven decisions with our comprehensive reporting and analytics tools. Generate detailed reports on sales performance, customer behavior, and service metrics. Gain valuable insights into customer trends, preferences, and buying patterns to drive targeted marketing campaigns and enhance customer engagement.
Email Integration: Streamline your communication efforts with our seamless email integration. Sync your email client with our CRM software, allowing you to track and log all customer interactions directly within the system. Send personalized emails, create templates, and automate email workflows to save time and improve efficiency.
Integration and Scalability: Our CRM software seamlessly integrates with popular third-party tools, such as marketing automation platforms, accounting software, and communication channels. This enables you to leverage existing systems and processes, maximizing efficiency and streamlining workflows. Our software is highly scalable, accommodating your business growth and evolving needs.
Data Security and Privacy: We prioritize the security and privacy of your customer data. Our CRM software employs robust security measures, including data encryption, role-based access controls, and regular data backups. Rest assured that your sensitive customer information is protected against unauthorized access.
Experience the power of our Customer Relationship Management (CRM) software and take your customer interactions to new heights. Boost customer satisfaction, increase sales effectiveness, and foster long-term loyalty. Contact us today to schedule a demo and see how desidesign technologies can transform your customer relationship management processes.
Let Us Help You Launch Your Dream Project
In a variety of industries, we have collaborated with some
of the most creative companies and ideas in the world.