Welcome to desidesign technologies' Point of Sale (POS) Solution Page! At desidesign technologies, we understand that an efficient and reliable Point of Sale (POS) system is crucial for businesses of all sizes. Our cutting-edge POS solution is designed to streamline your operations, enhance customer experience, and boost your overall productivity. With our state-of-the-art technology and intuitive interface, we provide you with the tools you need to manage sales, inventory, and transactions seamlessly.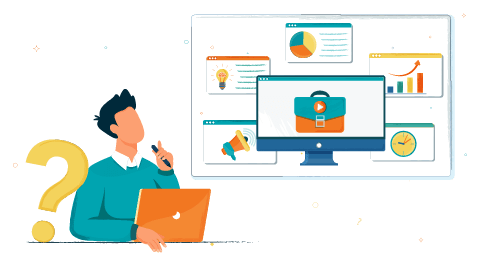 Key Features of our Point of Sale (POS) Solution:
User-Friendly Interface: Our POS system offers an intuitive and easy-to-use interface, allowing your staff to quickly learn and navigate through the system. This reduces training time and ensures smooth operations.
Customization Options: We understand that each business has unique requirements. Our POS solution can be customized to suit your specific needs, including tailored workflows, branding, and integration with other business systems.
Inventory Management: Stay on top of your inventory with our comprehensive inventory management features. Our system allows you to track stock levels, set reorder points, receive notifications for low stock, and generate detailed inventory reports.
Sales and Transactions: Our POS solution simplifies the sales process, enabling your staff to process transactions swiftly and accurately. You can accept various payment methods, including cash, credit cards, mobile payments, and more. Our system also generates real-time sales reports, giving you valuable insights into your business performance.
Customer Relationship Management (CRM): Build strong customer relationships with our integrated CRM functionality. Capture customer information, track purchase history, and offer personalized promotions and discounts to enhance customer satisfaction and loyalty.
Analytics and Reporting: Make informed business decisions with our powerful analytics and reporting tools. Gain valuable insights into sales trends, best-selling products, and customer behavior. These data-driven insights enable you to optimize your operations and maximize profitability.
Multi-Location Support: If you have multiple stores or branches, our POS solution provides seamless integration across locations. Monitor and manage inventory, sales, and transactions from a centralized system, improving efficiency and control.
Scalability and Integration: Our POS system is scalable and can grow with your business. We also offer seamless integration with other essential business tools, such as accounting software, e-commerce platforms, and marketing automation tools.
Security and Compliance: Protecting sensitive customer and payment data is paramount. Our POS solution adheres to the highest security standards, including encryption and PCI compliance, ensuring that your business and customers' information are secure.
24/7 Support: We provide round-the-clock support to address any technical issues or queries you may have. Our dedicated support team is always ready to assist you, ensuring smooth operations and minimal downtime.
Experience the power of our Point of Sale (POS) solution and transform the way you manage your business. Contact us today to schedule a demo and see how desidesign technologies can transform your Point of Sale (POS).
Let Us Help You Launch Your Dream Project
In a variety of industries, we have collaborated with some
of the most creative companies and ideas in the world.