School Management ERP Software
Welcome to Desidesign Technologies, your ultimate destination for innovative and comprehensive School Management ERP Software solutions. Our cutting-edge software is specifically designed to streamline and enhance the management processes of educational institutions, providing an integrated platform to efficiently handle administrative tasks, academic activities, and communication channels.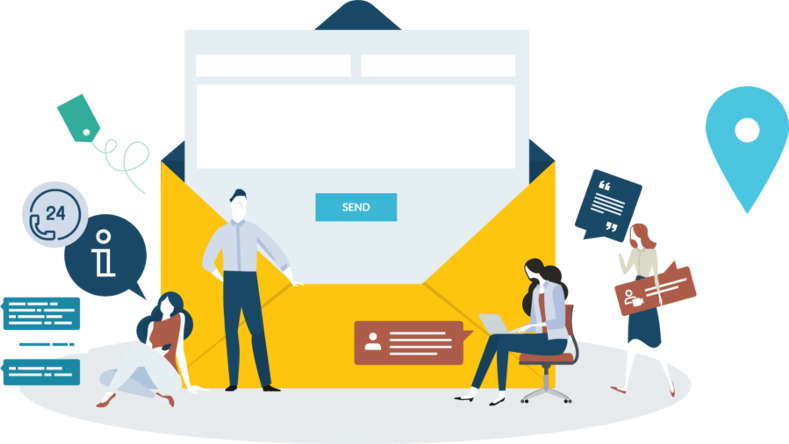 At Desidesign Technologies, we understand the challenges faced by schools, colleges, and universities in managing their day-to-day operations effectively. Our School Management ERP Software is a robust and user-friendly solution that empowers educational institutions to automate various functions, optimize workflows, and improve overall efficiency.
Key Features of our School Management ERP Software:
Student Information System (SIS): Our software provides a centralized database to manage student records, including personal details, attendance, grades, and academic performance. It enables quick and easy access to student information, allowing administrators, teachers, and parents to stay informed and make data-driven decisions.
Admission and Enrollment Management: Our ERP software simplifies the admission and enrollment process, enabling schools to efficiently manage applications, conduct interviews, and generate merit lists. It automates the entire process, reducing paperwork, eliminating errors, and ensuring a smooth onboarding experience for students.
Academic Management: With our software, educational institutions can effortlessly manage timetables, subject allocations, and class schedules. It facilitates easy creation and allocation of assignments, assessments, and examinations. Teachers can record grades, generate report cards, and provide feedback to students, all within a centralized platform.
Financial Management: Our ERP software includes robust financial management capabilities, enabling schools to streamline fee collection, track payments, and generate invoices. It provides real-time insights into financial transactions, allowing administrators to monitor revenue, expenses, and budgets effectively.
Communication and Collaboration: Our software facilitates seamless communication and collaboration among stakeholders. It offers features such as instant messaging, announcement boards, and online discussion forums, enhancing interaction between teachers, students, parents, and administrators. It also enables effective communication between the institution and external entities, such as alumni and regulatory bodies.
Attendance and Transport Management: Our ERP software simplifies attendance tracking and automates attendance reports. It includes features like RFID or biometric integration to ensure accurate and efficient attendance recording. Additionally, it offers transport management functionality to optimize transportation routes, track vehicles, and monitor student pick-up and drop-off timings.
Reporting and Analytics: Our software provides comprehensive reporting and analytics tools, enabling educational institutions to generate insightful reports on various aspects, such as student performance, finances, and attendance. These reports aid in data-driven decision-making, identify areas for improvement, and measure the overall effectiveness of the institution.
Why Choose Desidesign Technologies?
Customization: We understand that every educational institution is unique, and their requirements may vary. Our School Management ERP Software can be customized to meet specific needs, ensuring that you get a solution tailored to your institution's workflows and processes.
Scalability: Our software is designed to accommodate institutions of all sizes, ranging from small schools to large universities. It can seamlessly scale as your institution grows, ensuring that it continues to meet your evolving requirements.
User-Friendly Interface: We prioritize user experience and have developed an intuitive and user-friendly interface that requires minimal training and technical expertise. Our software is designed to be easily navigable, ensuring a smooth adoption process for administrators, teachers, and staff.
Data Security and Privacy: We understand the importance of data security and privacy in the education sector. Our software employs robust security measures to protect sensitive information, ensuring that your data remains confidential and is accessible only to authorized individuals.
Reliable Support: At Desidesign Technologies, we provide comprehensive support to our clients, ensuring smooth implementation, training, and ongoing assistance. Our dedicated support team is available to address any queries or issues promptly, ensuring that your institution experiences uninterrupted operations.
Take your educational institution to new heights of efficiency and productivity with our School Management ERP Software. Contact us today to schedule a demo and explore how Desidesign Technologies can transform your institution's management processes.
E-School ERP Consist +30 Comprehensive Modules
e-school ERP School Management ERP Software is a tool that is specifically developed to streamline the paper-less administration and acedemic of school. It consists 25+ modules that greatly help the teachers and staff in maintaining student records, academic history, and other day to day work information…
Let Us Help You To Streamline Your Schools
we have cloud-based school management erp software with more than 35+ modules,
ensuring a seamless experience for all types and sizes of school management.